Cerámica artística
Handmade artistic ceramic
Me gusta explorar a fondo las propiedades de cualquier material (en este caso la arcilla) y sus procesos de transformación, que en la naturaleza se combinan de modo espontáneo con otros elementos: tierras y óxidos, dando lugar a infinitas formas y matices.
I like to thoroughly explore the properties of any material (in this case clay) and its transformation processes, which in nature combine spontaneously with other elements: earth and oxides, giving rise to infinite shapes and shades.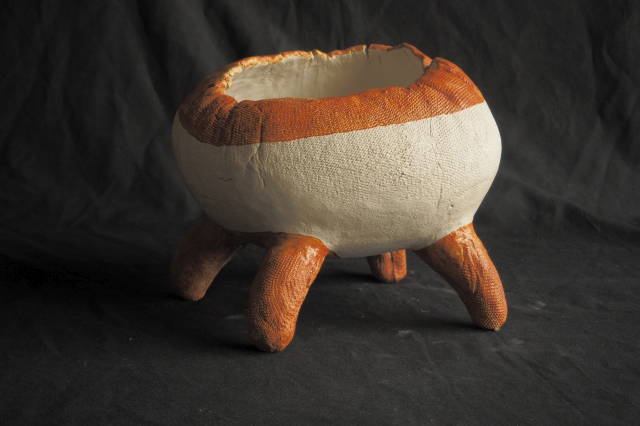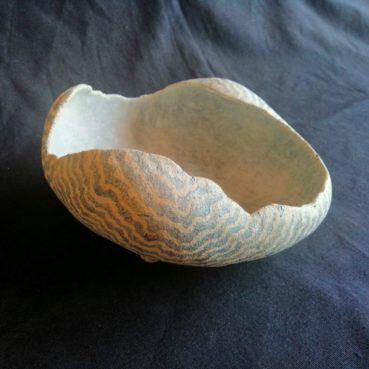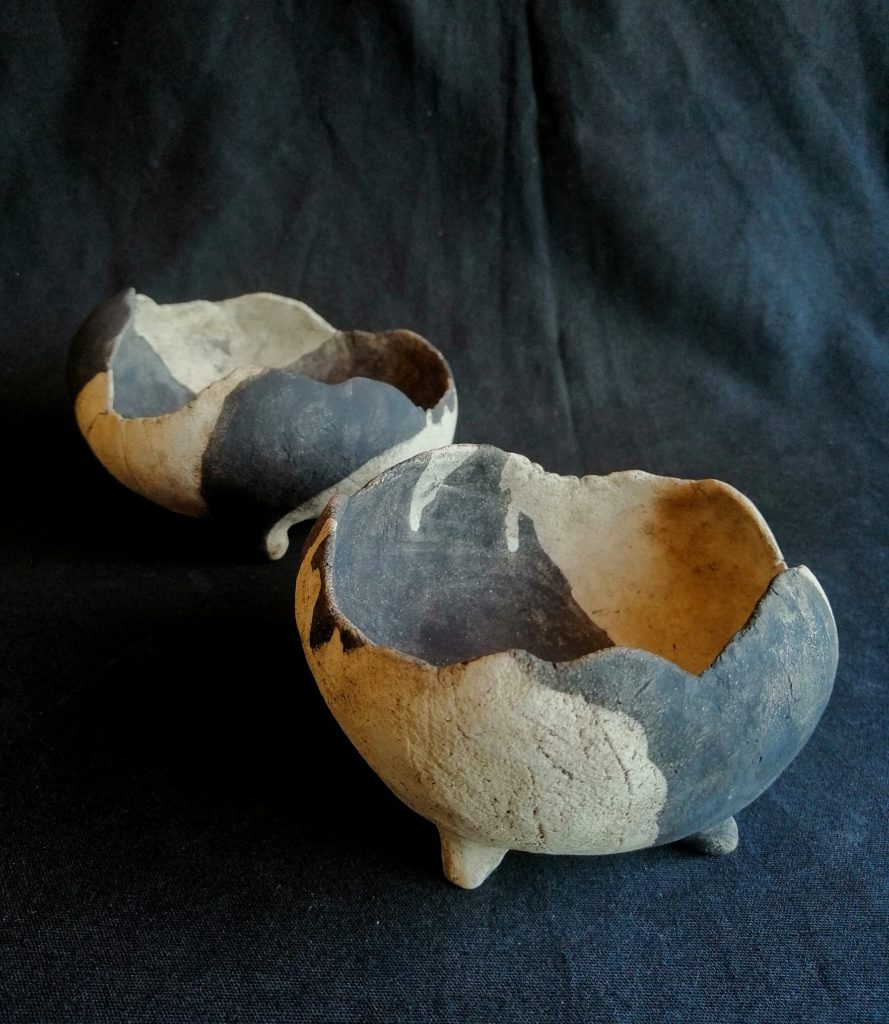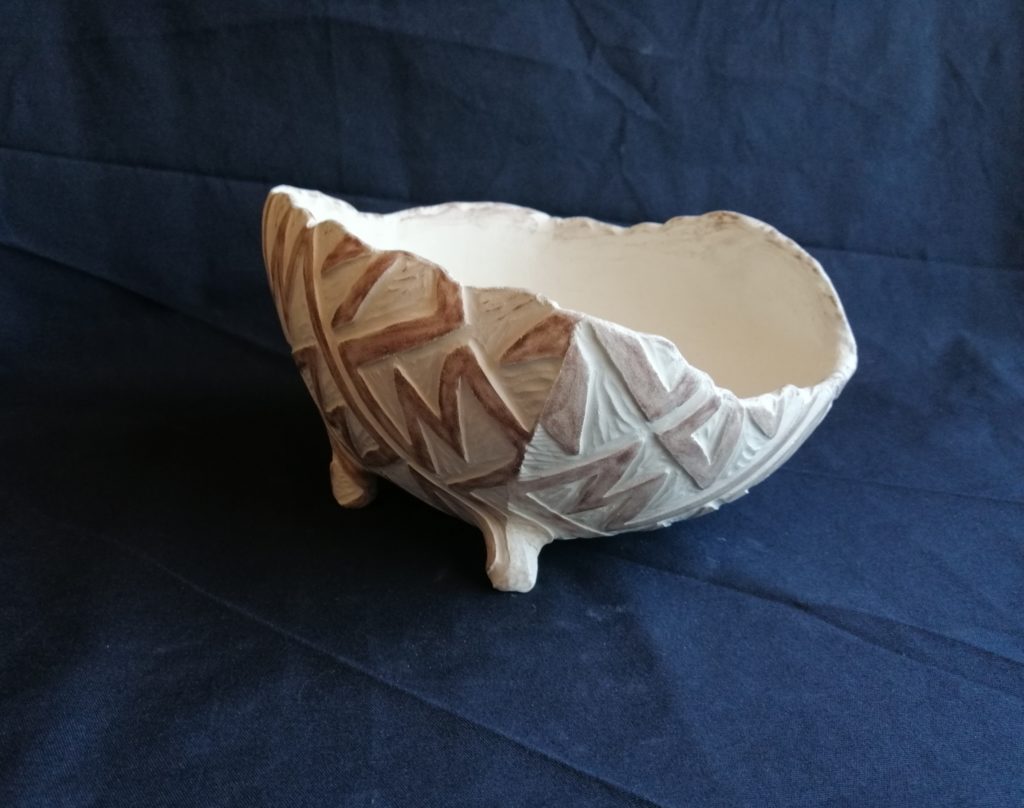 Los "Pipotos" son cuencos que surgen de un modo natural y expontáneo, no hay dos iguales. De tamaños y decoración variados (con sigilatas), a menudo con relieves y patitas. Los patrones decorativos son inspirados en la naturaleza o bien de influencia indígena (Principalmente Anasazi).
The "Pipotos" are bowls that arise in a natural and spontaneous way, there are no two alike. Of varied sizes and decoration (with sigilatas), often with reliefs and little feet. The decorative patterns are inspired by nature or of indigenous influence (mainly Anasazi).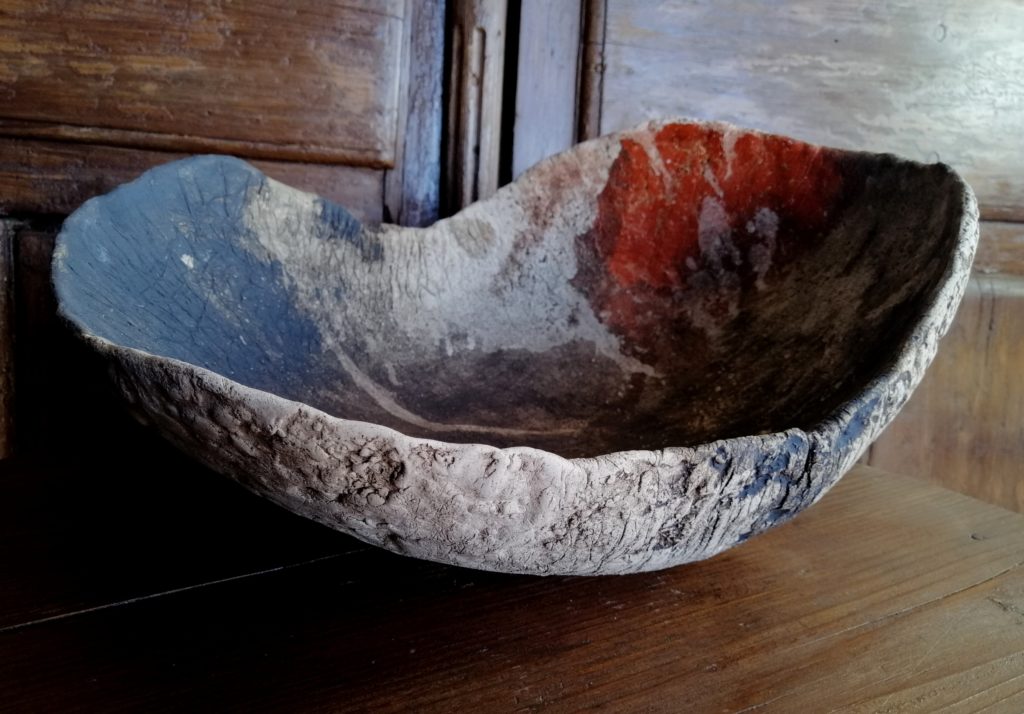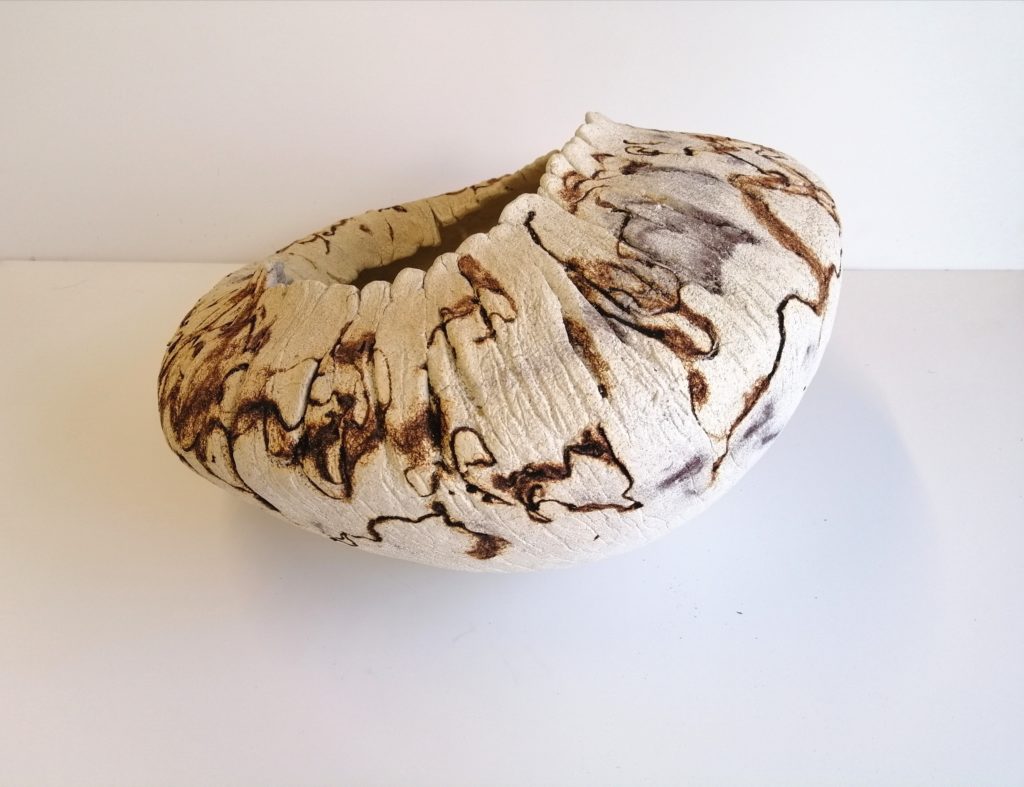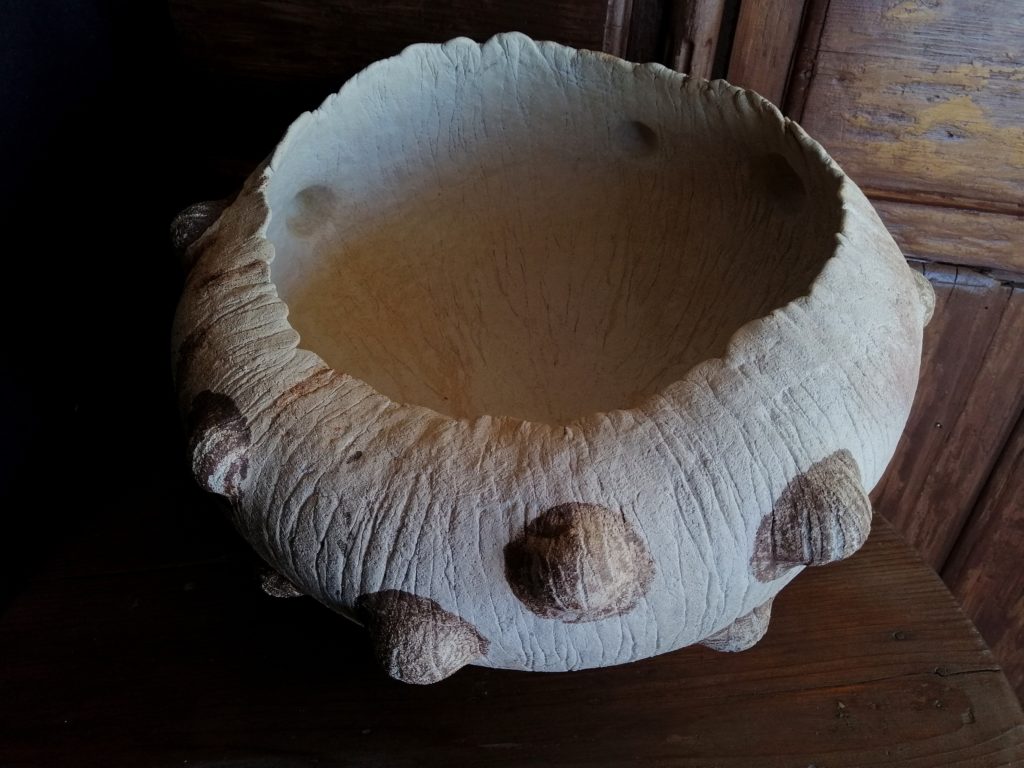 Cuencos grandes o jarrones que emulan los procesos de conformación naturales Kársticos: Estirando, plegando, arrugando, prensando, batiendo e incorporando tierras y óxidos, y cociéndolo en horno de leña a 1020 ºC en un acabado luminoso con pátinas sigillata.
Large bowls or vases that emulate the natural Karstic conformation processes: Stretching, folding, wrinkling, pressing, beating and incorporating earth and oxides, and firing it in a wood oven at 1020 ºC in a luminous finish with sigillata patinas.